Tagged Pages Archive | Netherlands Antilles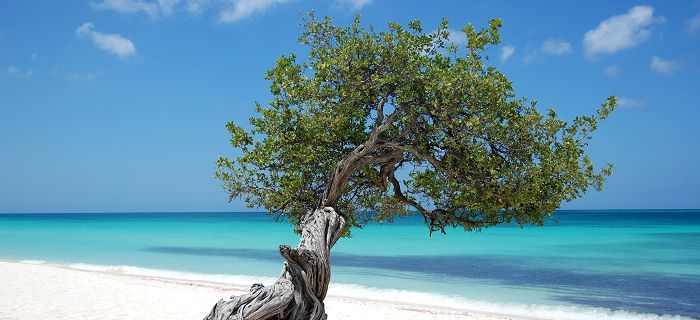 Update @ 9:22 PM - You guys are fast! Looks like there might only be 1 left (still works if searching for 1 passenger, as of this update, but not 2). Congrats to those of you heading to Aruba on Tuesday!
Update @ 9:53 PM - There are also at least 6 tickets to Curacao (CUR - Willemstad, Netherlands Antilles) available for $153 roundtrip after taxes (each) if you can leave on Sunday! Follow the instructions below but use the dates of December 9 to December 16, and to Curacao instead of Aruba. Thanks to Joel for the scoop on that one!
----------
There looks to be a last minute flight from Toronto to Aruba (AUA) available for $164 roundtrip after taxes.
Here's how to find it...
2. Click on Flights.
3. Search for a flight from YYZ to AUA, departing December 11, returning December 18.
There's likely very few tickets available. If you get to the verification screen, they're still there (see below). If you get an error message, they're sold out. At the time of this posting, I can get to the verification screen when using 2 passengers.
screenshot of verified price:
Hope someone can take advantage!
Read more


Read more


Update: Looks like Air Canada Vacations has added another one of those crazy cheap flights to St. Thomas, U.S. Virgin Islands for $116 roundtrip after taxes. Follow the instructions below but use March 31 to April 7 as your travel dates.
------------
Read more


Two more of those insanely cheap fares from Thomas Cook, with no tax!
Read more


Take a look on your favorite Canadian travel site, whatever it may be (ITravel, SellOff, etc). There's a flight from Toronto to Curacao (Netherlands Antilles) for $197 roundtrip with no tax!
Read more


Update Nov 17: This flight has dropped further, to $397.
Read more